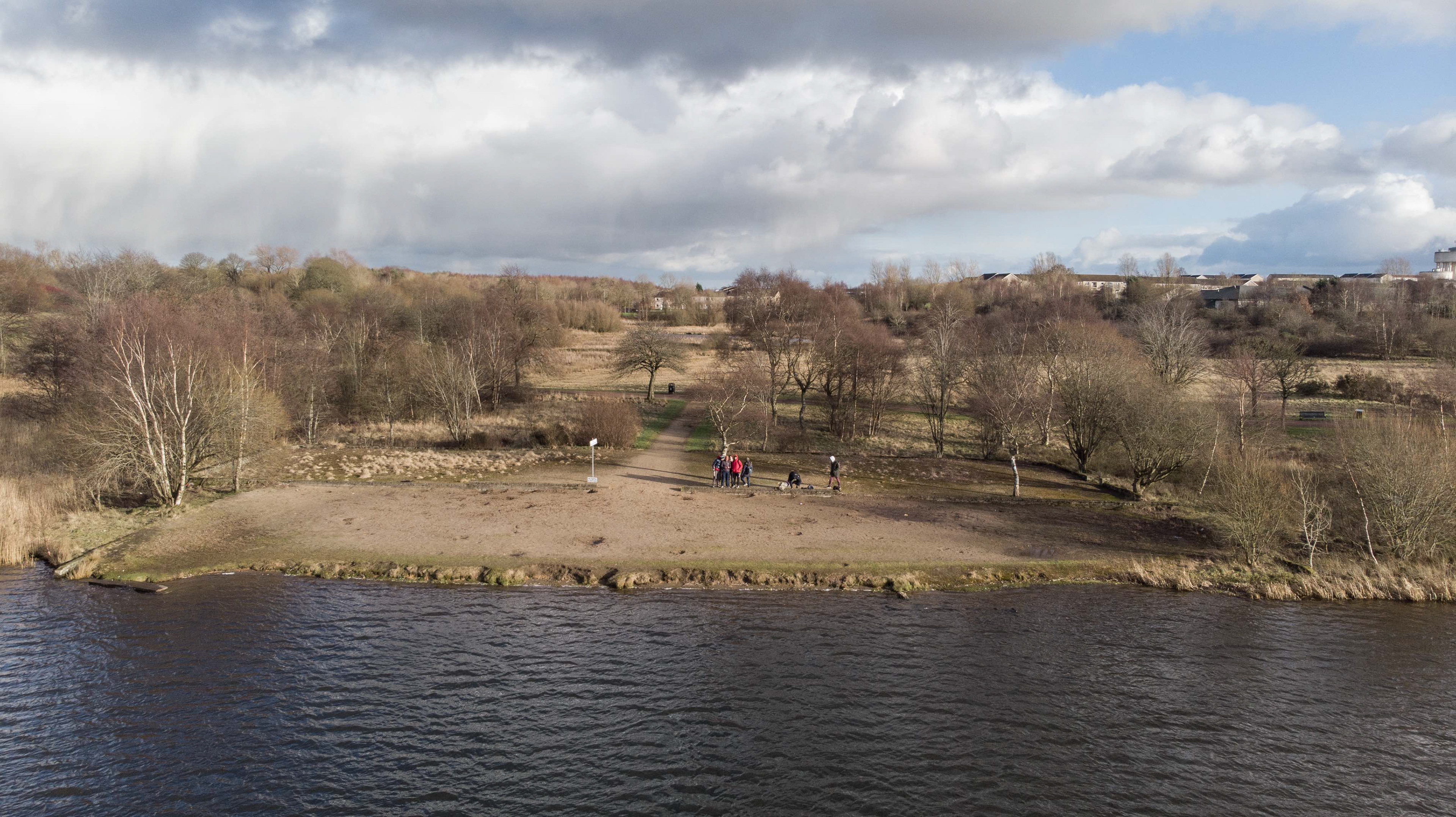 The proposal is aimed for creating unprecedented bathhouse experience of openness, closeness to plants, and engagement with nature without going outside, solving the general lack of transparency existing in most bathhouses. It creates a transitional experience from the confined intimacy underground to the open and spacious intimacy above ground, then to the outdoor intimacy on the rooftop. The design of the continuous circular baths and sauna room features in this bathhouse, allowing bathers to have 360-degree panoramas of the site, interacting with the natural elements. 
Client: People with arthritis or musculoskeletal problems.
Osteoarthritis is the most common type of arthritis in the UK, affecting nearly 9 million people.
(https://www.nhs.uk/conditions/arthritis/) 
The most common types of impairment for adults in Britain are those associated with a difficulty in mobility, lifting and carrying. (https://www.st-andrews.ac.uk/hr/edi/disability/facts/) (https://www.gov.uk/government/publications/disability-facts-and- figures/disability-facts-and-figures#fn:2)
The narrowness of the space with continuous handrails to all the facilities and lifts generates a friendly and inclusive environment for arthritics.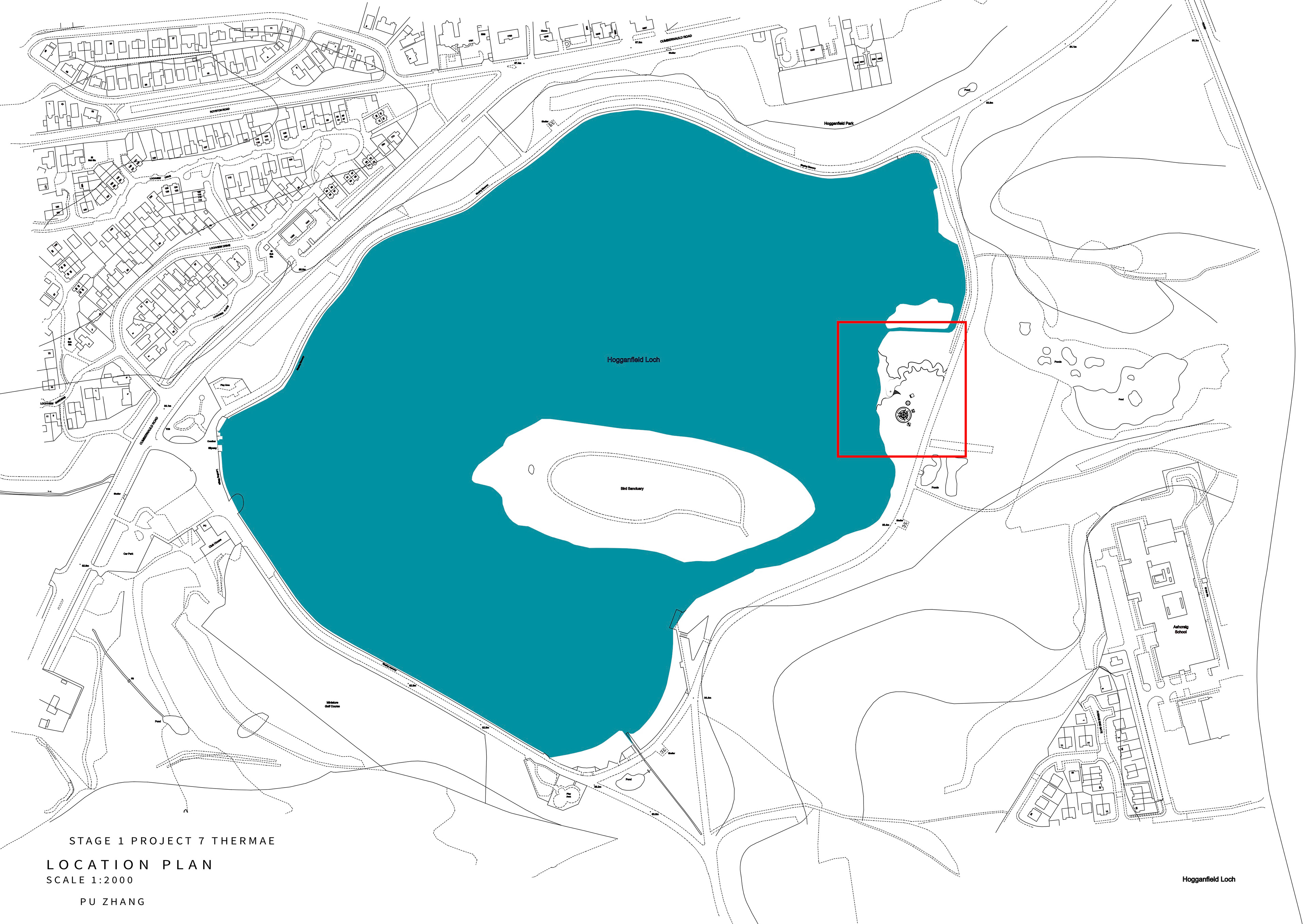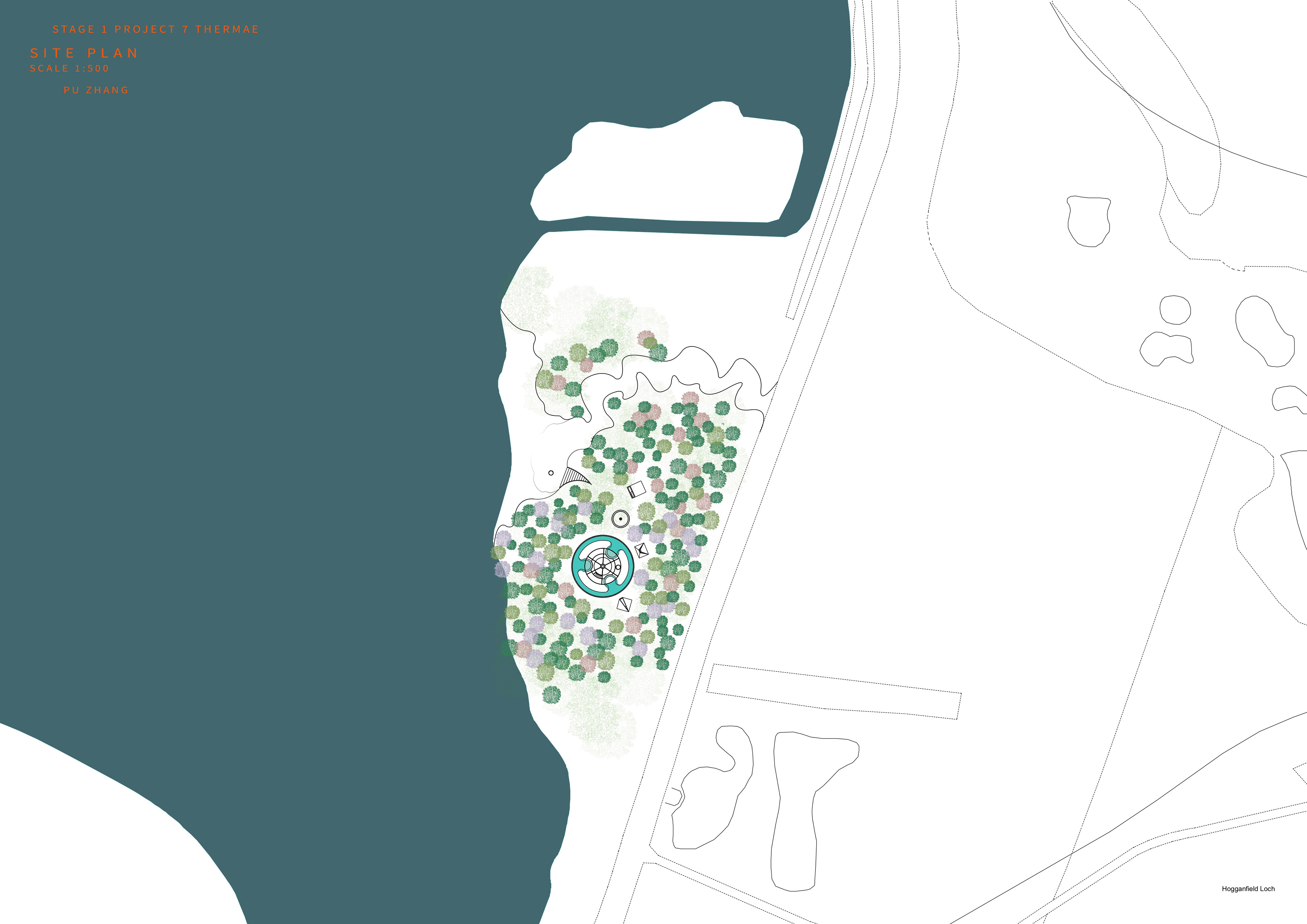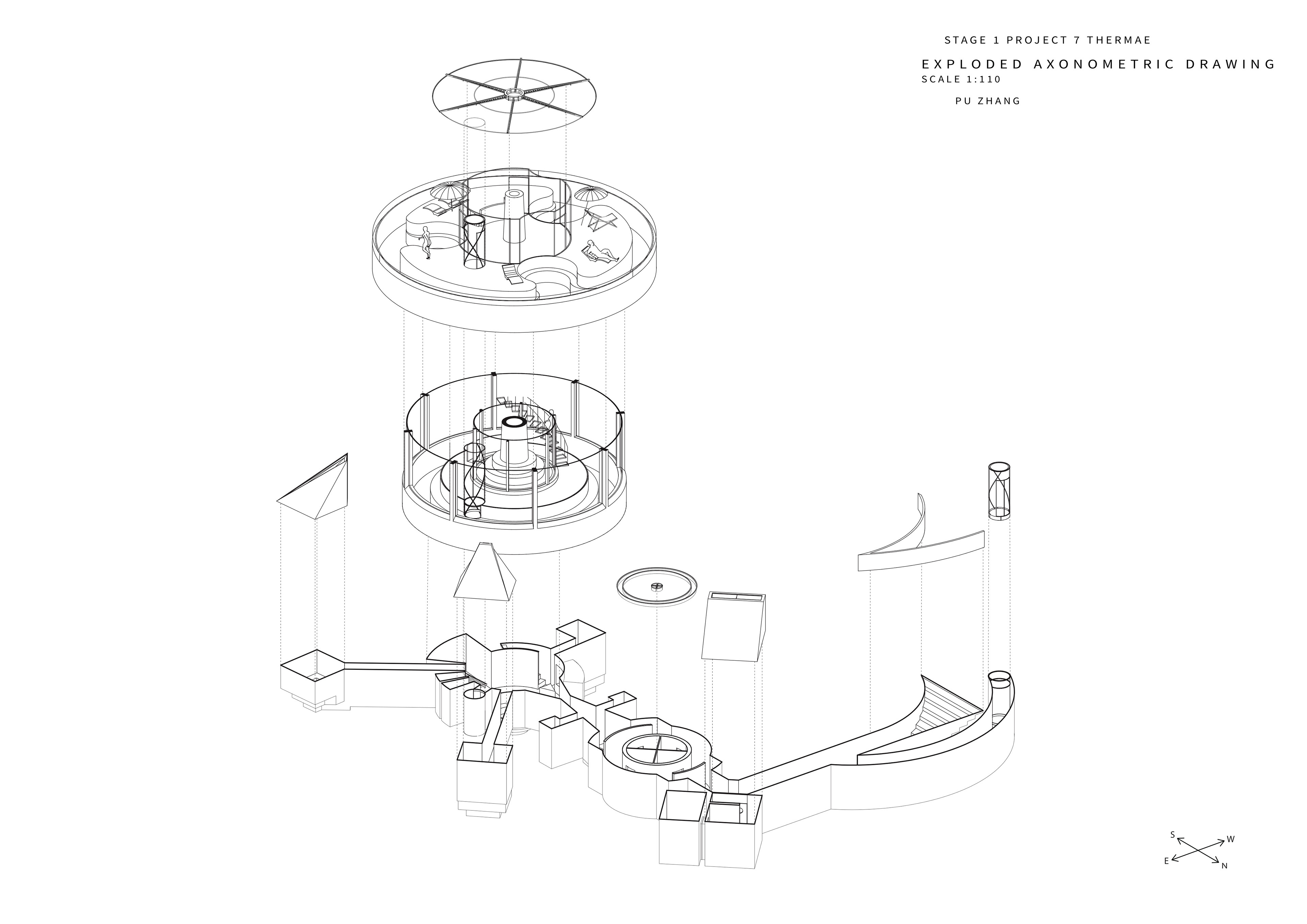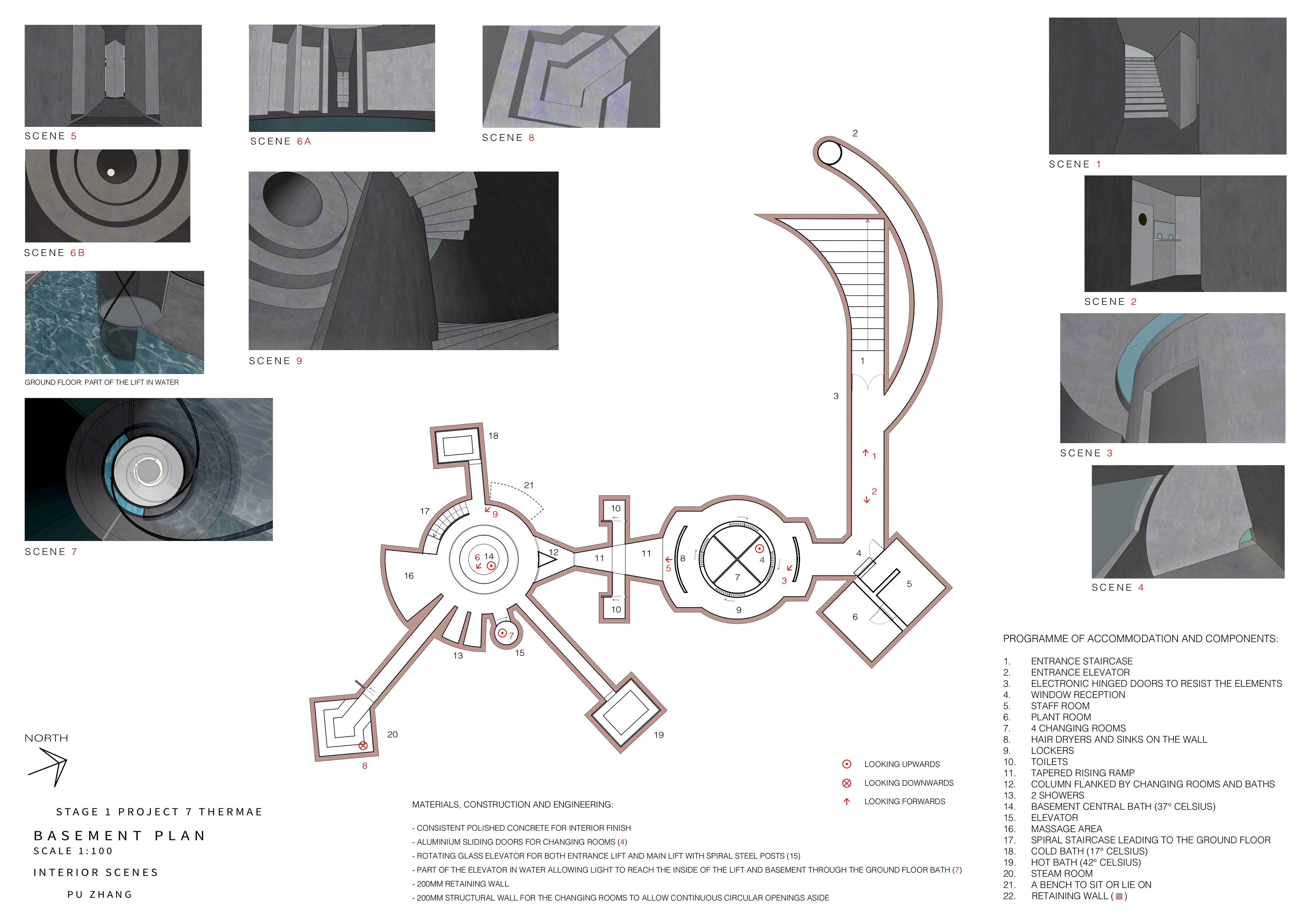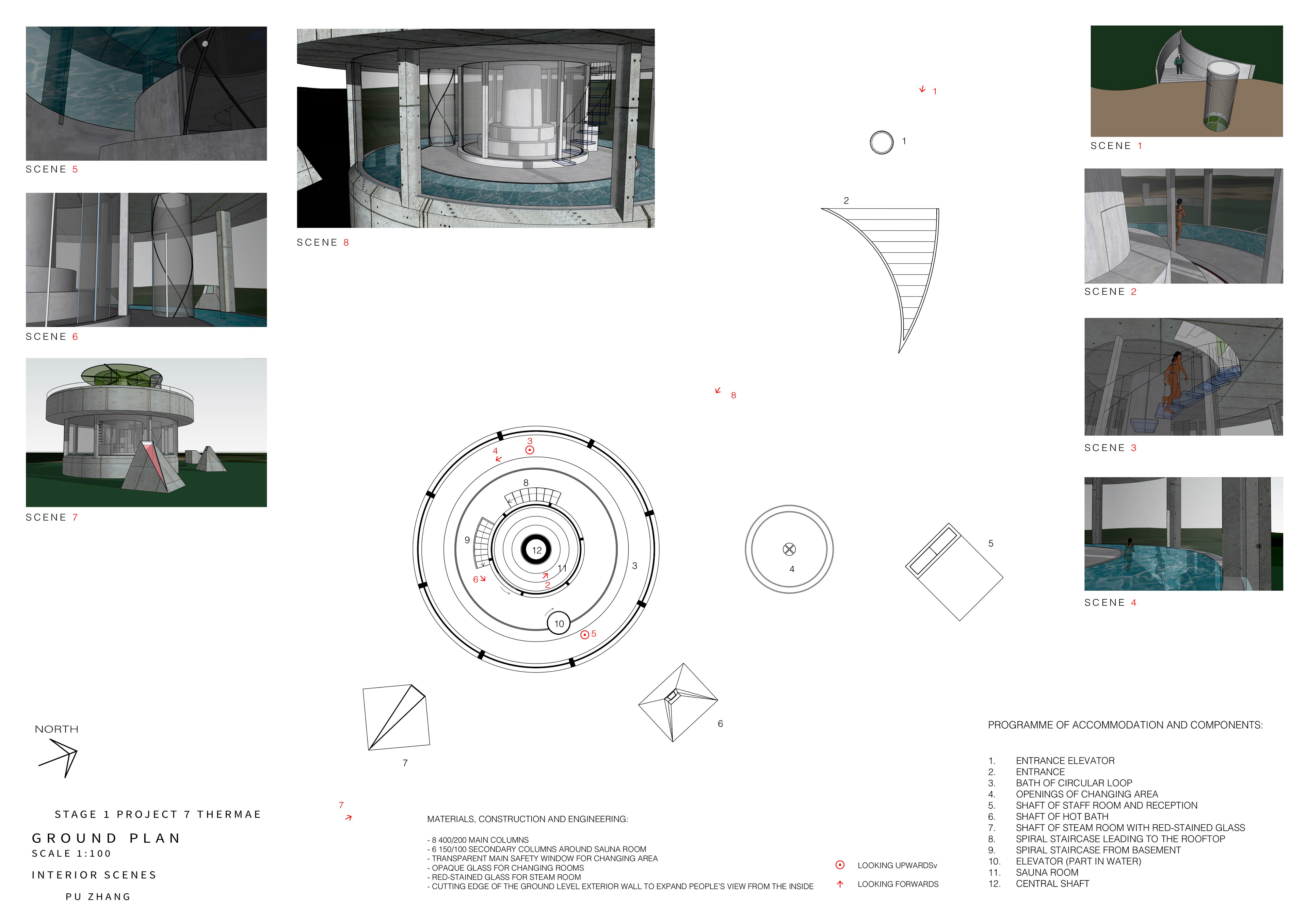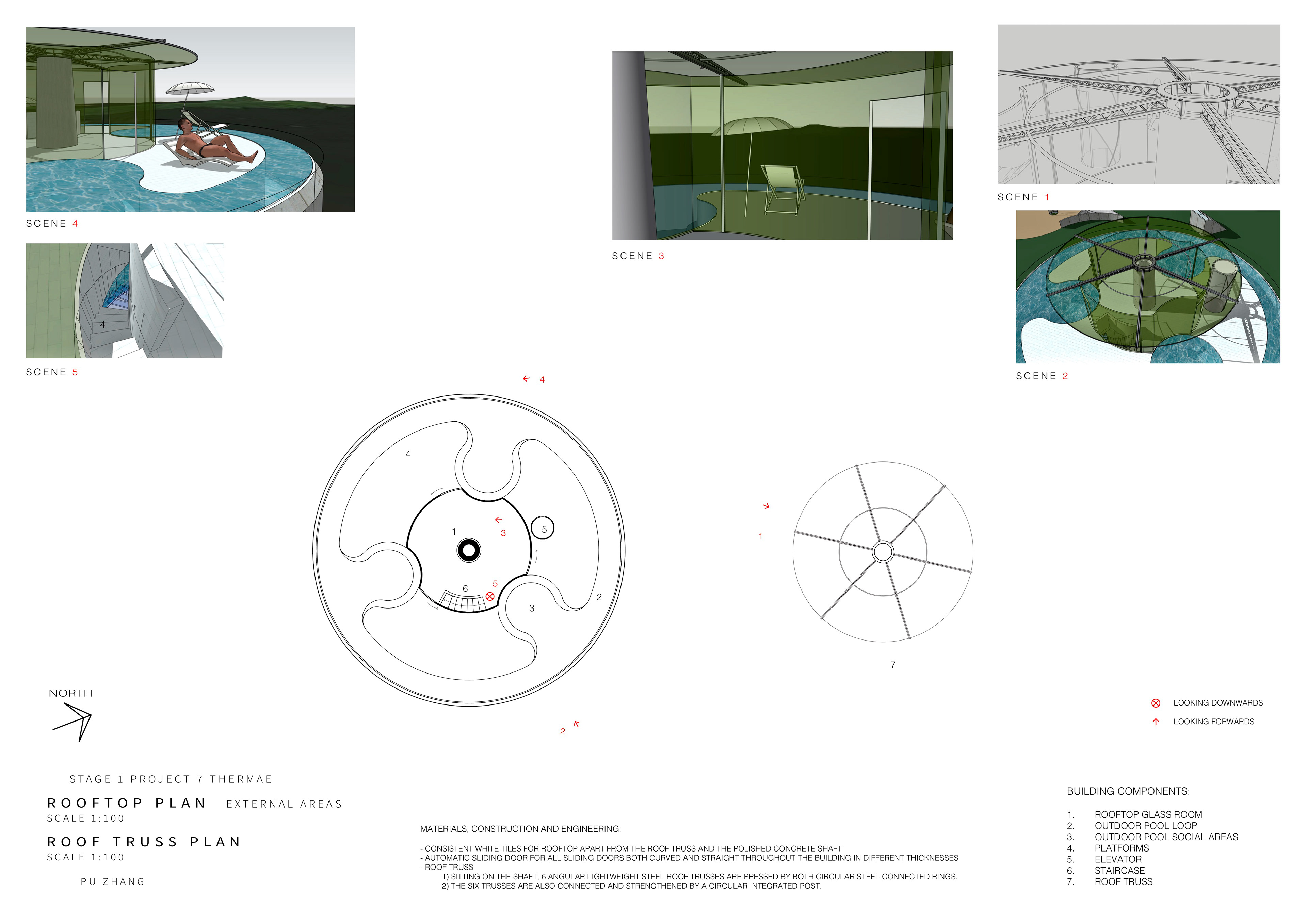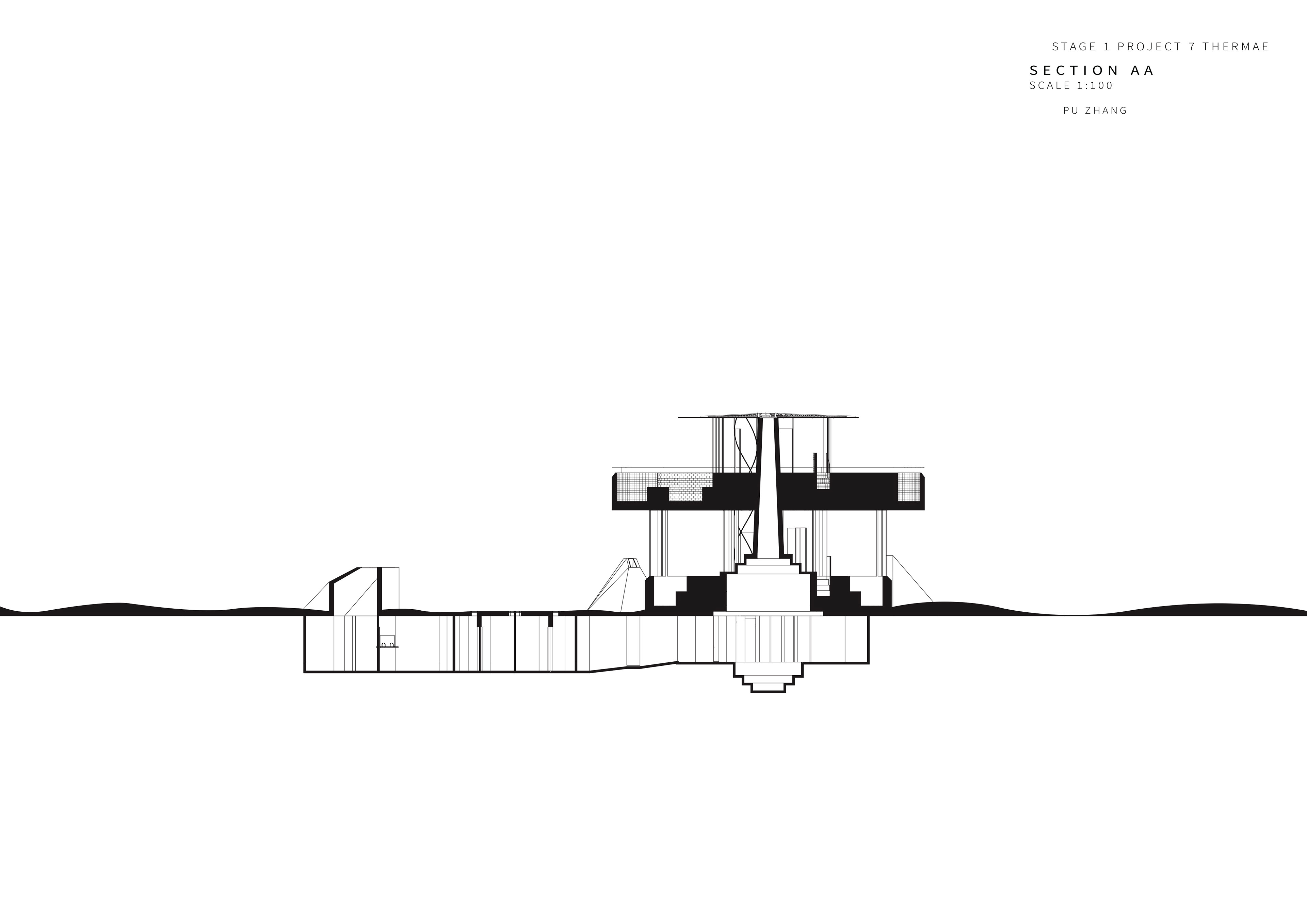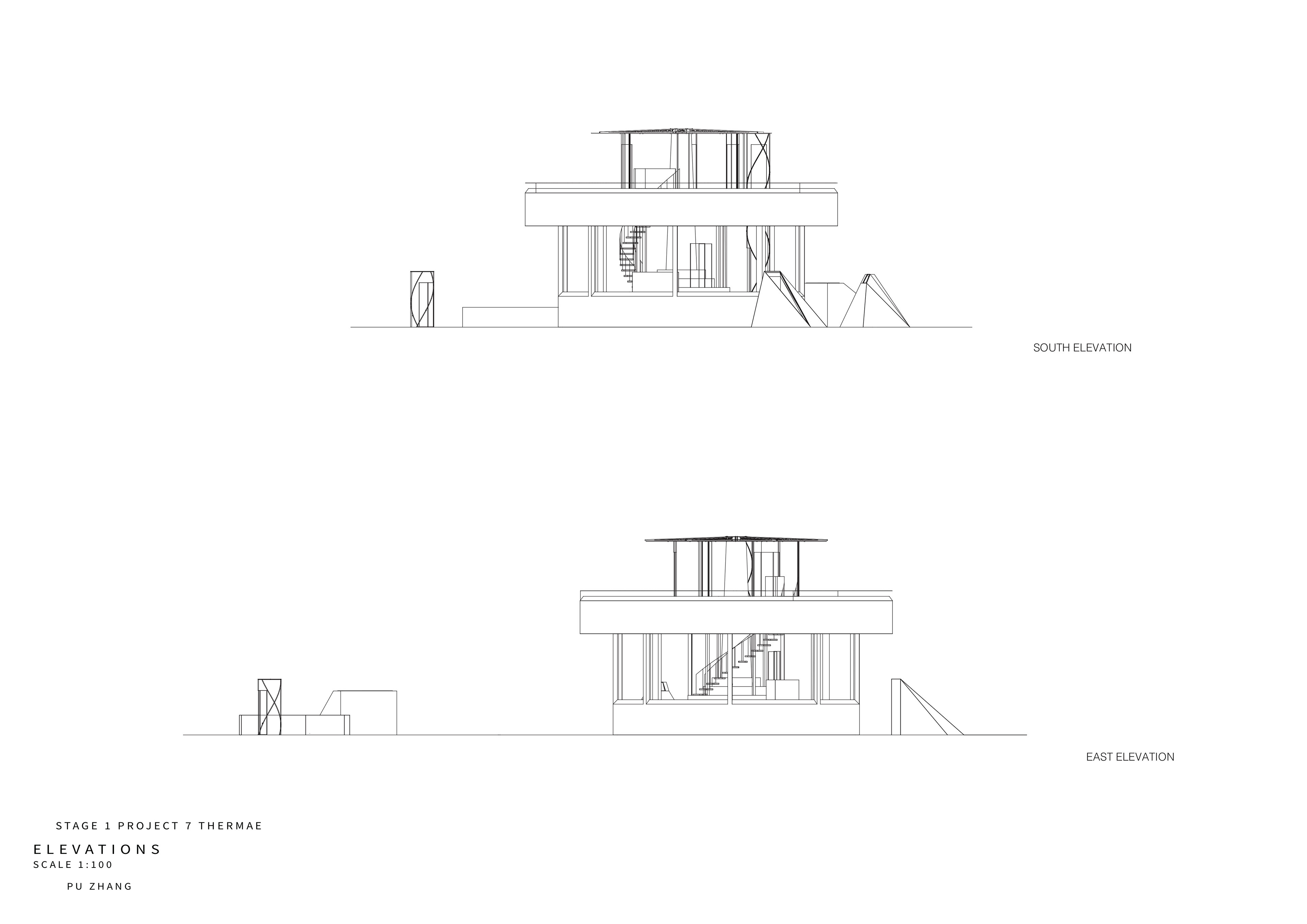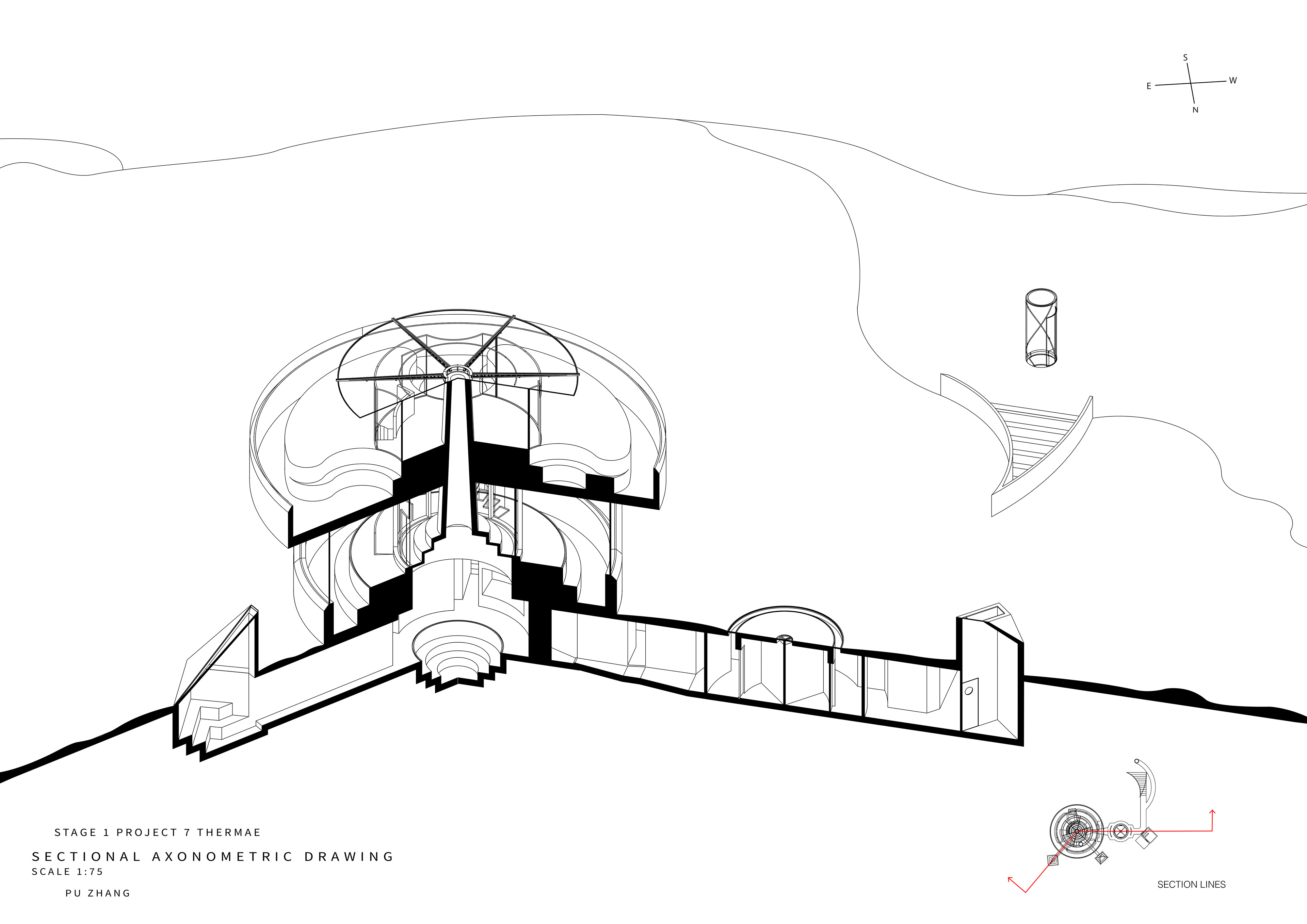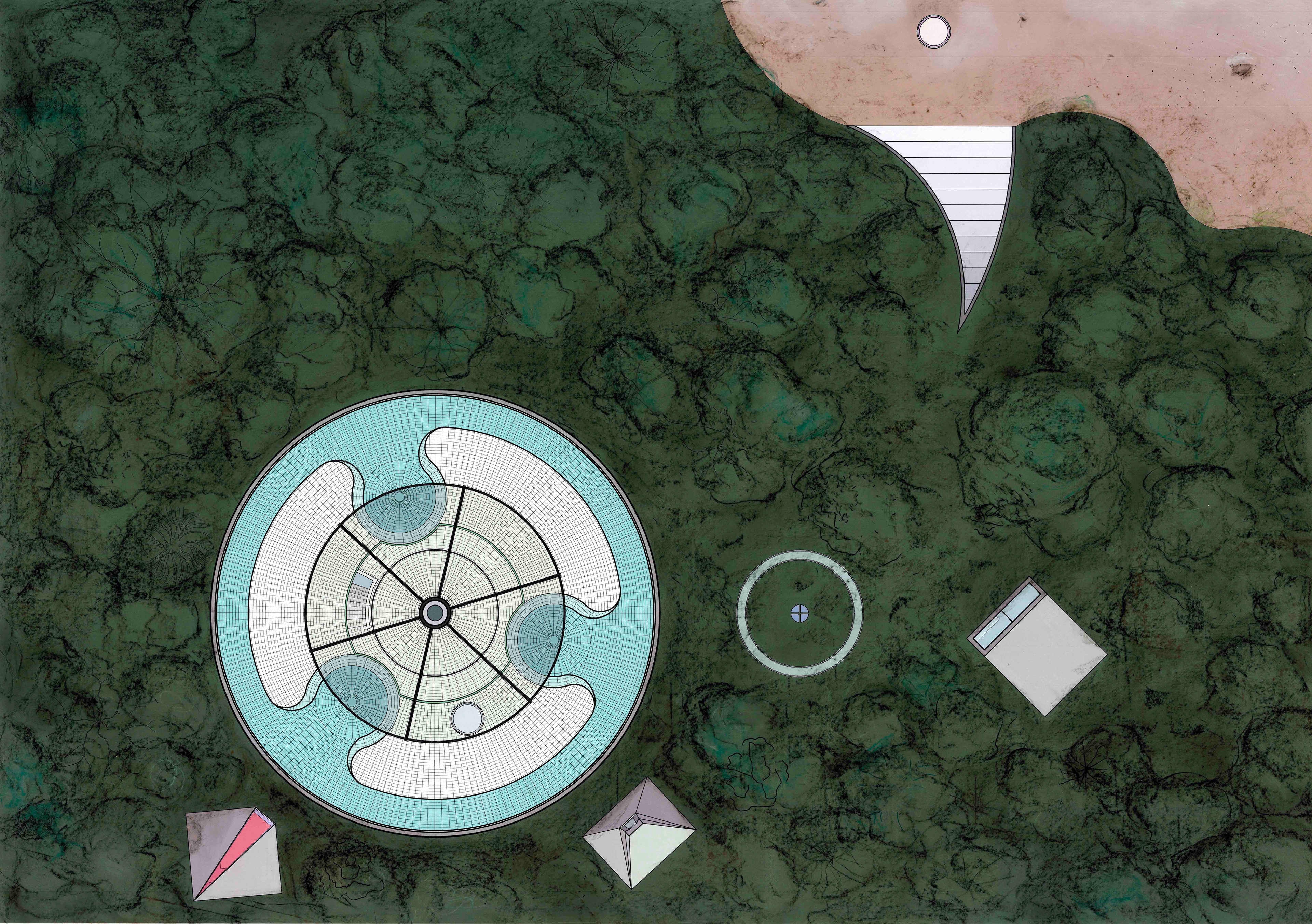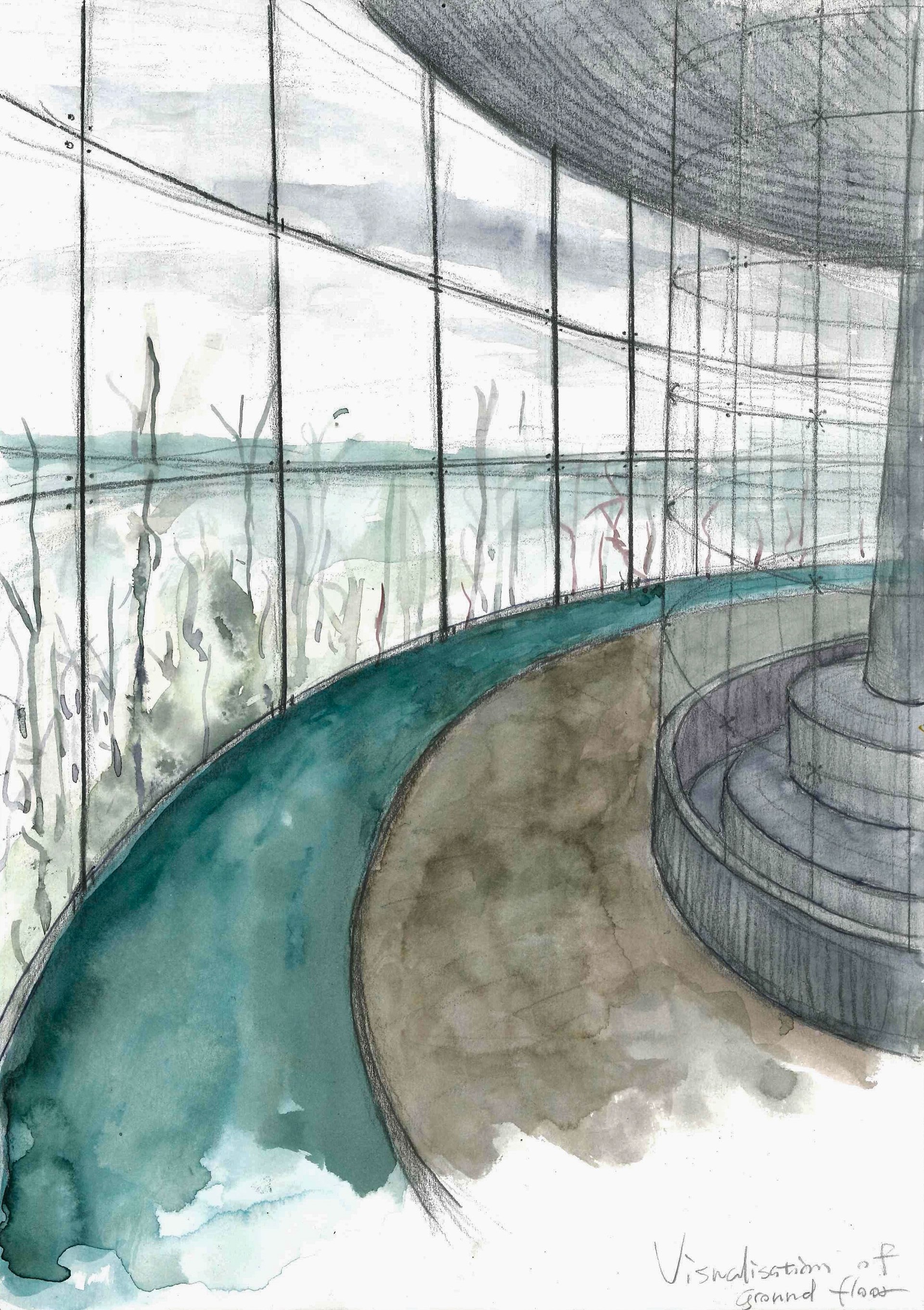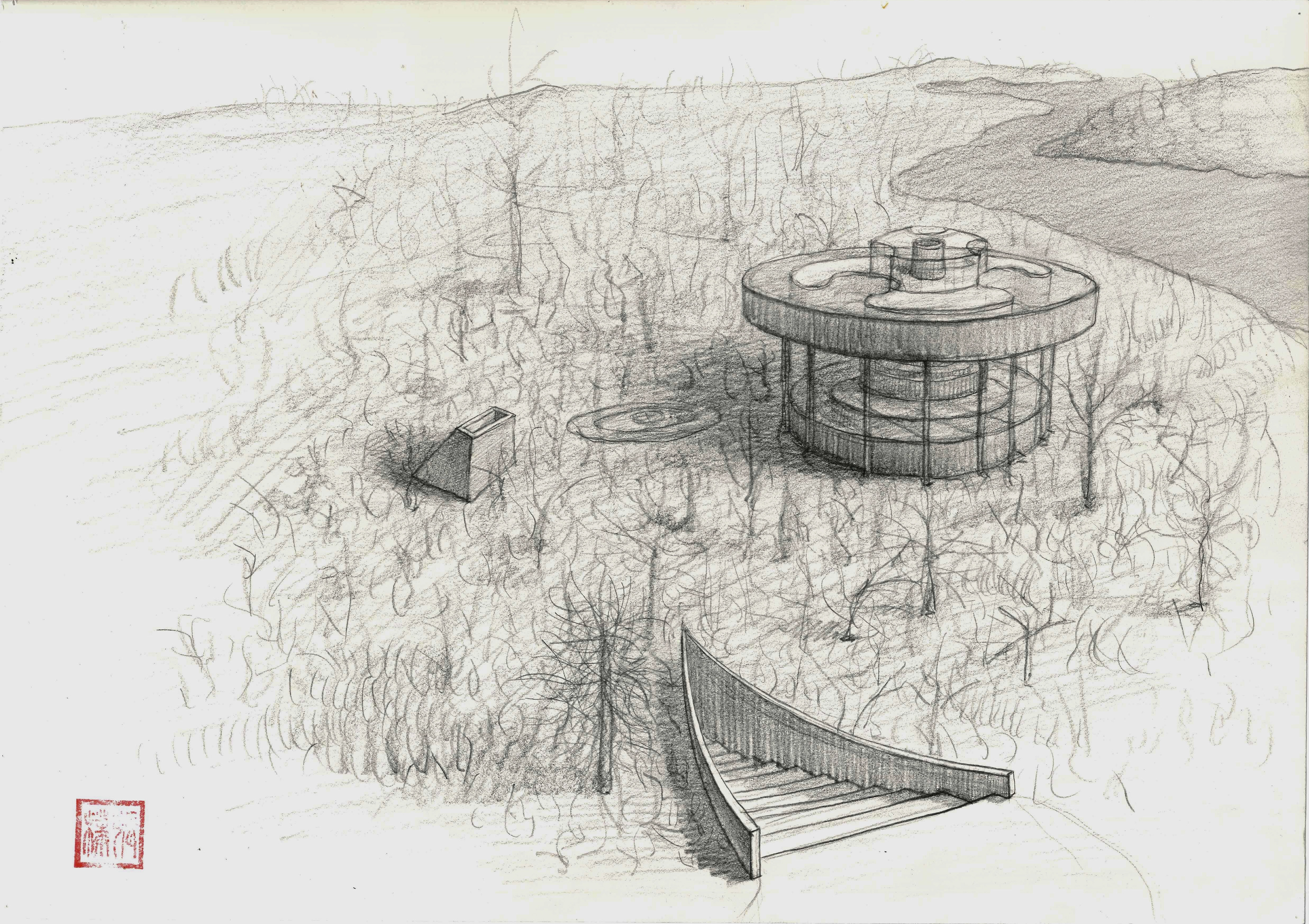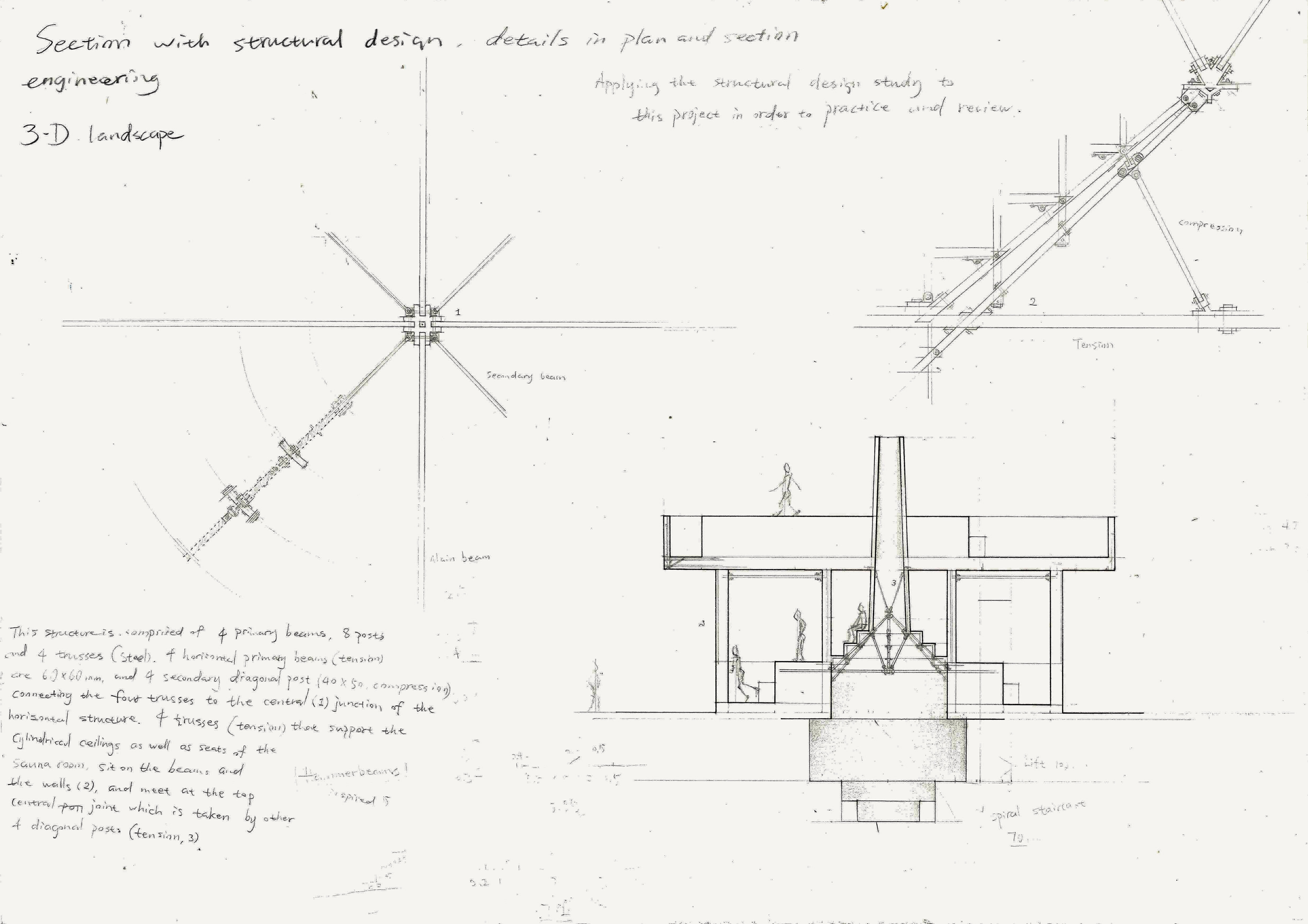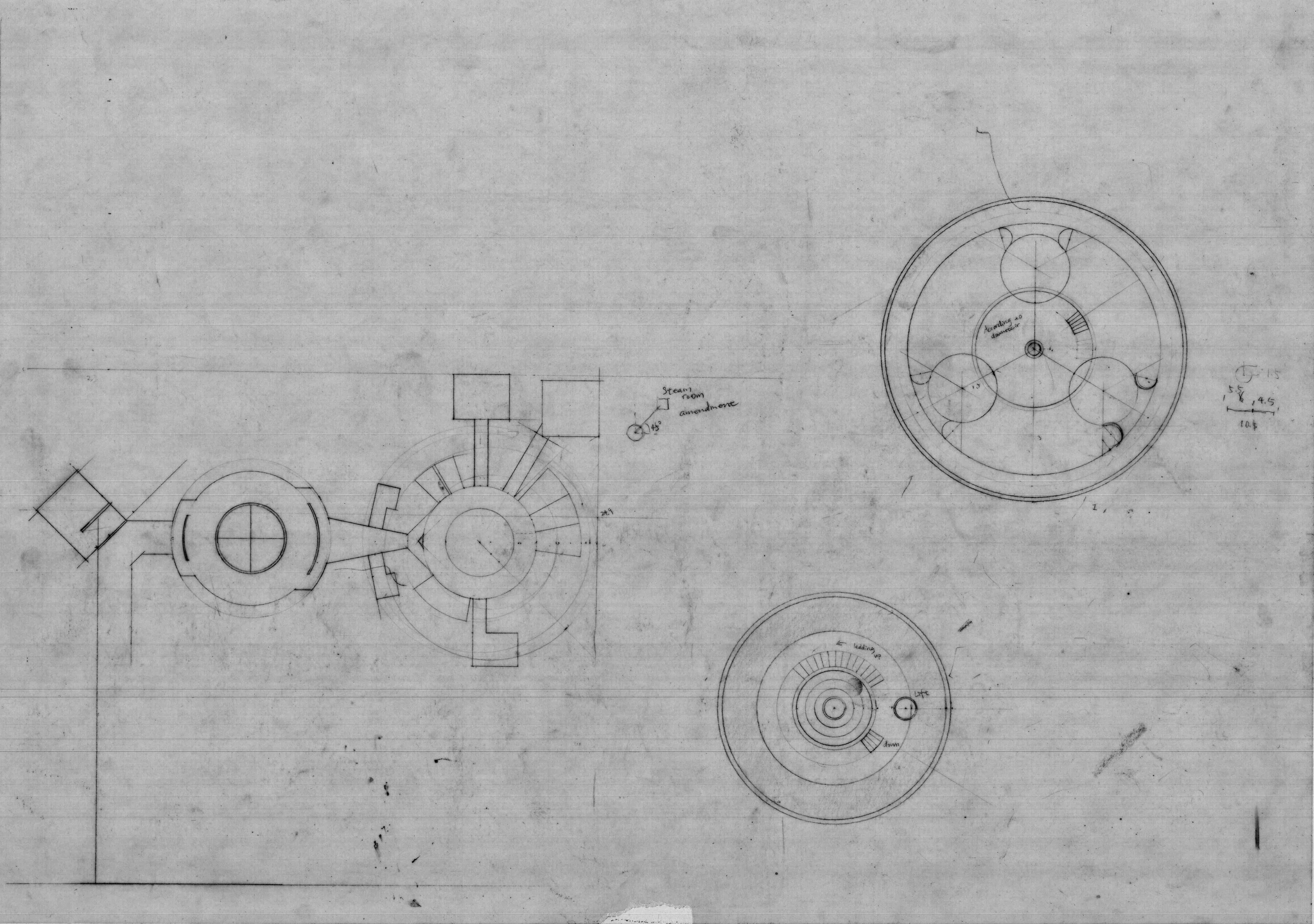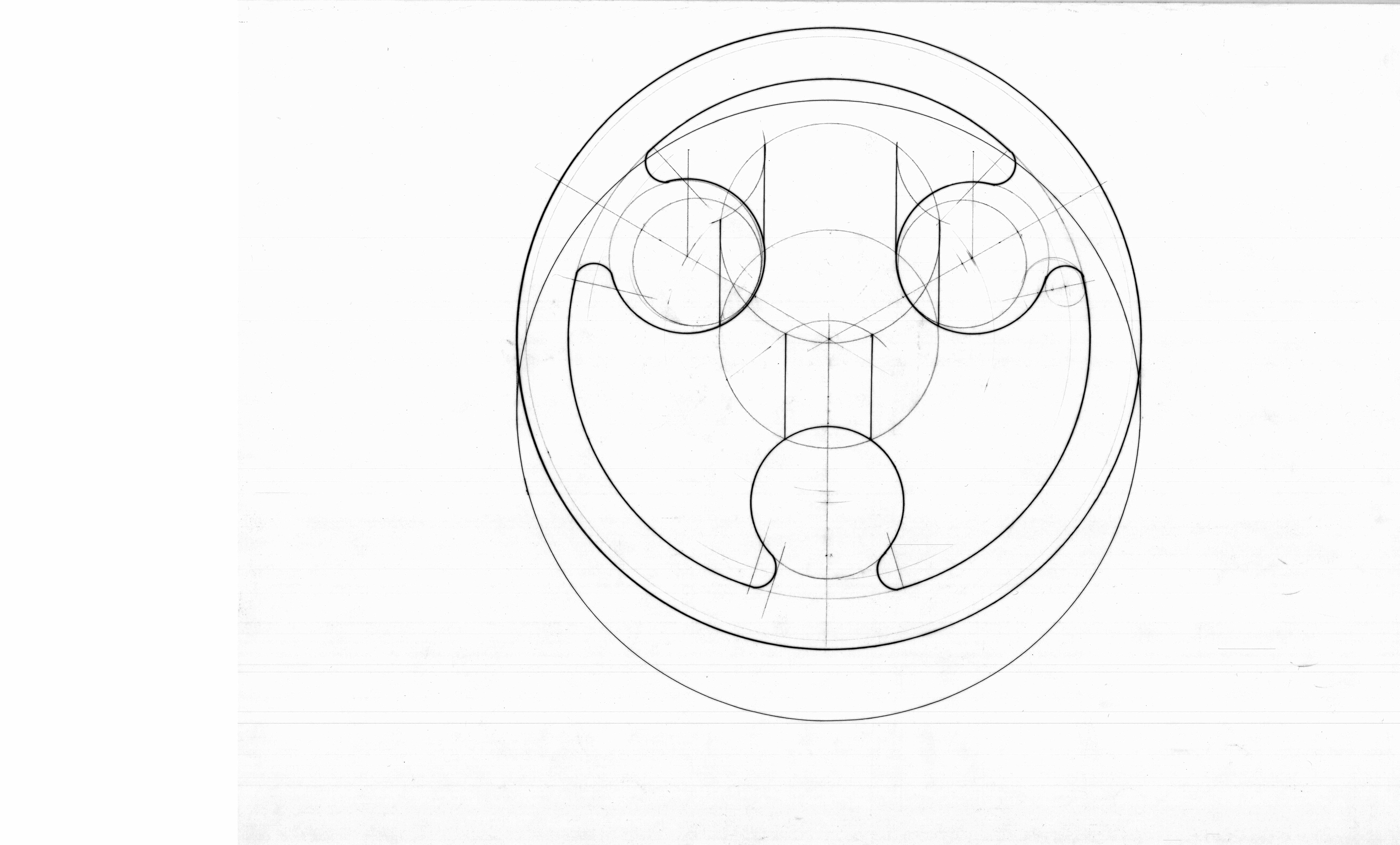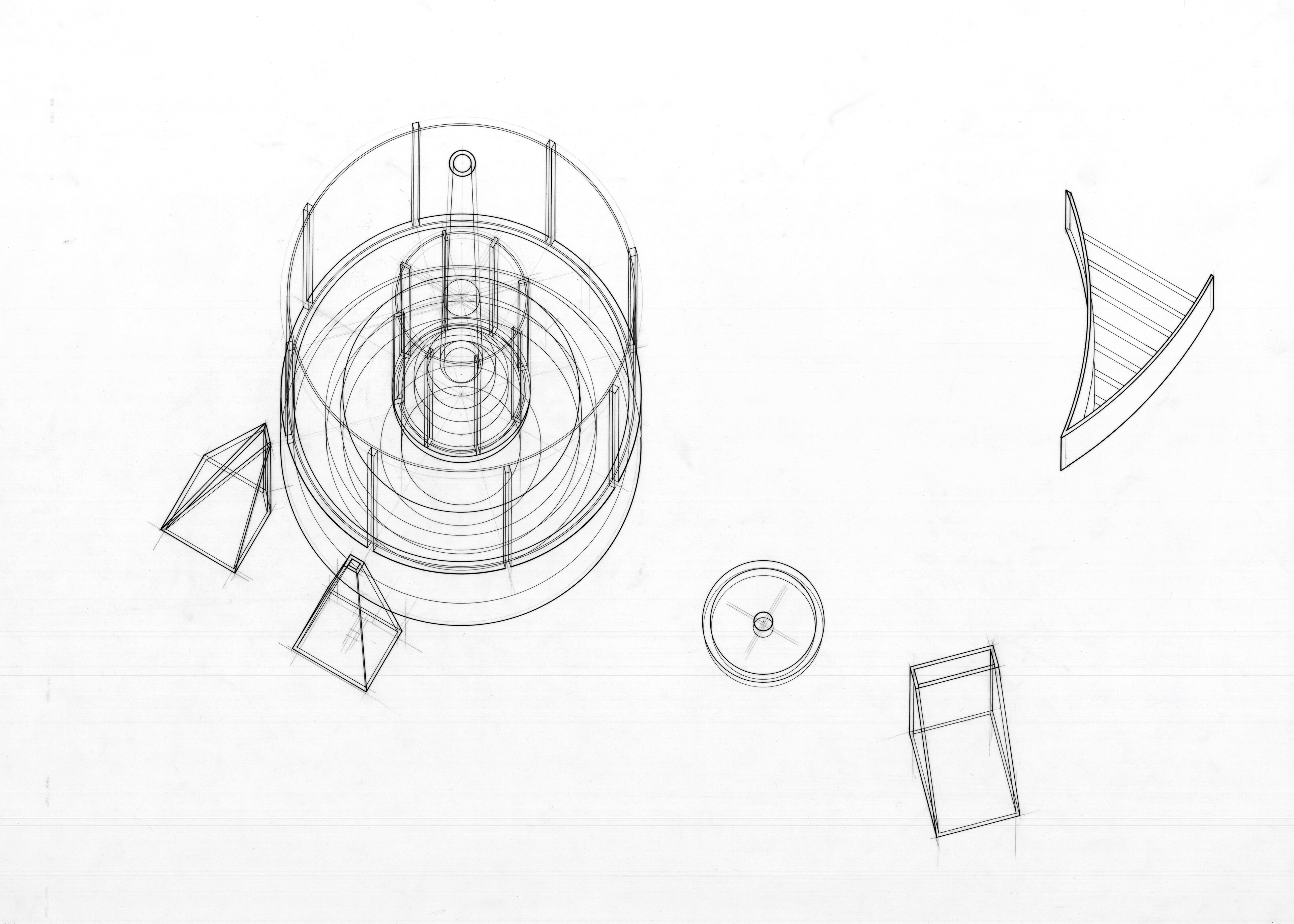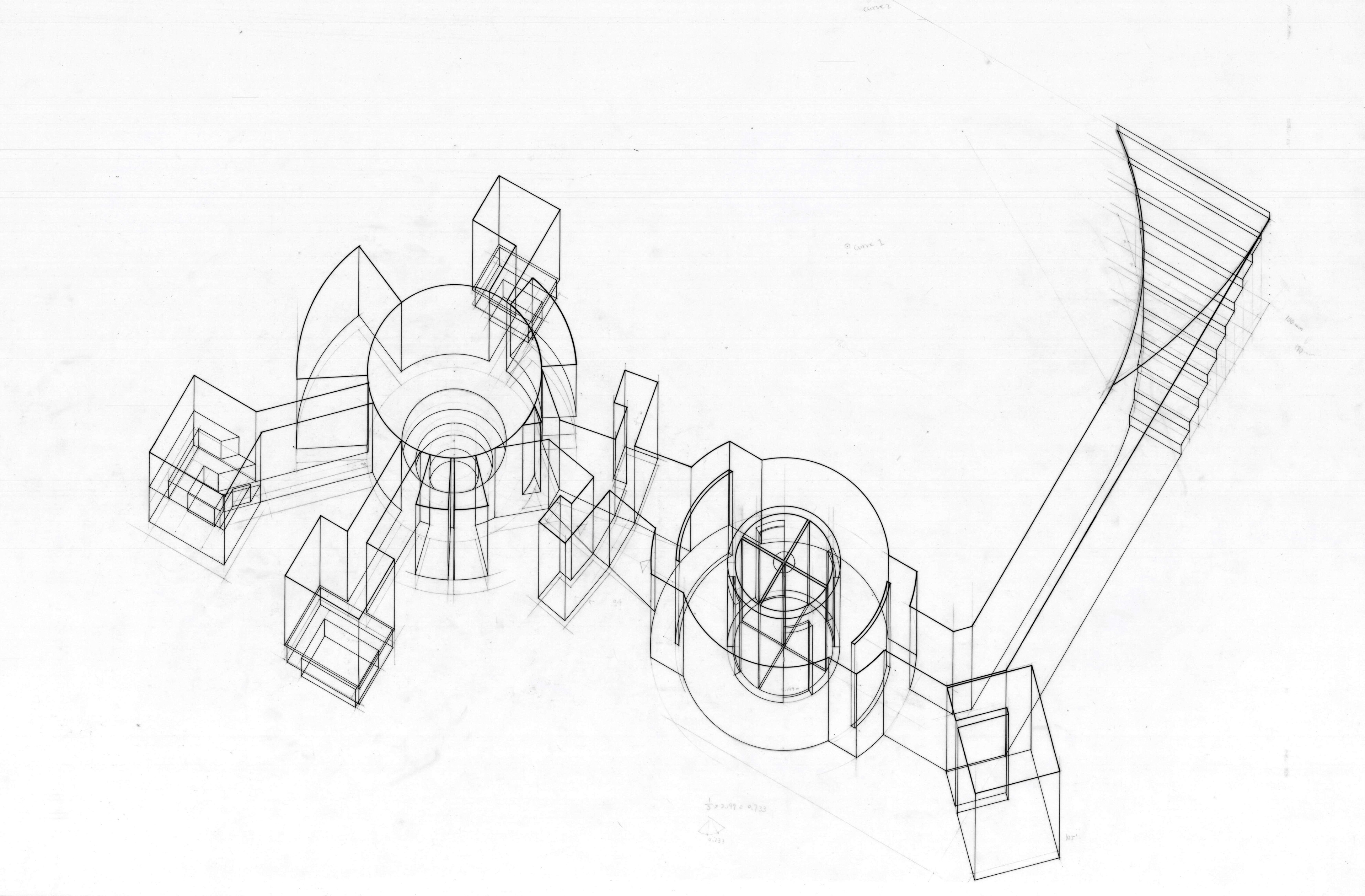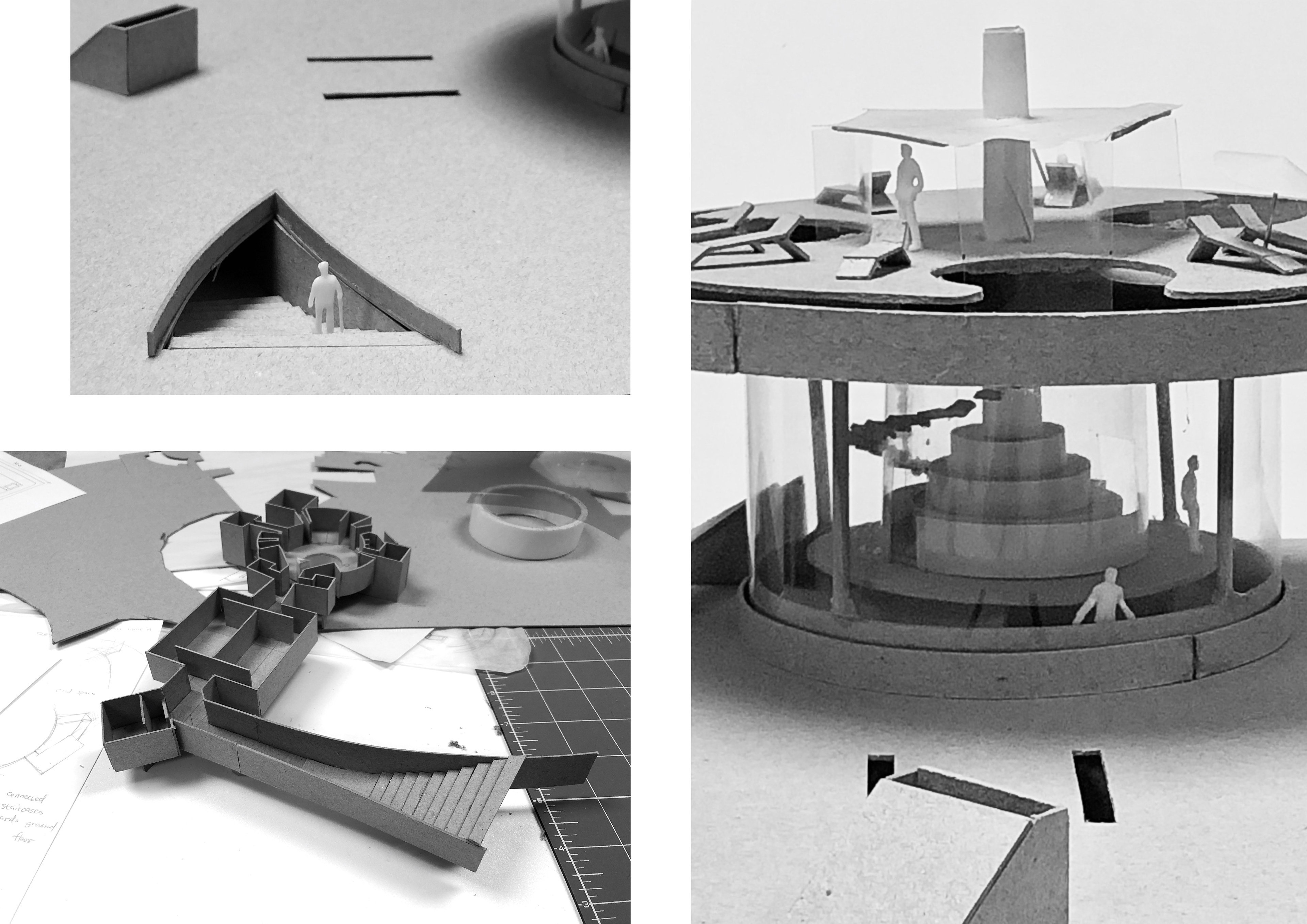 Final model at scale 1:100
Materials: 2mm MDF, clear plastic, wires, acetates, matt acrylic paint, spray paint, ink, paper.